Pyramid Packaging provides Custom Polyethylene Films designed for specific applications. These custom packaging films are made from a wide range of LDPE, LLDPE, and HDPE resins and additives. Not all films are created equal!
Contact Pyramid Packaging to discuss your film application and needs. Below are some of the ways you can use custom polyethylene films to your advantage. For more information, give us a call or click the enquire button above so we can find the best way to help you.
Use high-strength blends to create cost savings through source reduction (and reduce environmental impact!)
Improve branding with multi-colored custom printed films (registered or random print)
Improve throughput by optimizing blends for quick and strong sealing on automated equipment
Switch to co-extruded polyethylene films to customize performance with differentiated characteristics on the inner and outer layers
Create savings and "go green" by incorporating recycled polyethylene resins into your film design
Listing of Films
Low Density Polyethylene (LDPE) films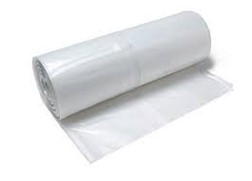 Inexpensive, have high clarity, heat seal-ability and are often used to package fresh produce, frozen foods and goods.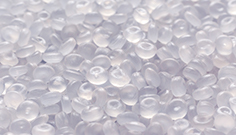 The most flexible of plastic sheeting. It is stronger and more flexible than low density films. These films are extra durable and can be used for strong films meant to absorb impact without worrying about puncturing or tearing. Stretch films, bundling films for water bottles and stock poly bags also rely on LDPE and LLDPE.  These films can be customized to add company artwork for a more branded look.
Linear low-density polyethylene (LLDPE)
High Density Polyethylene films (HDPE)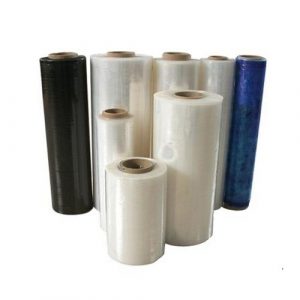 Found in similar applications as low-density. One key difference is that high density films are more rigid and stiffer than average polyethylene films. HDPE protects products from moisture barrier properties and is resistant to grease and oil. HDPE films are often used in boxes to preserve the contents, including cereals and cake mixes.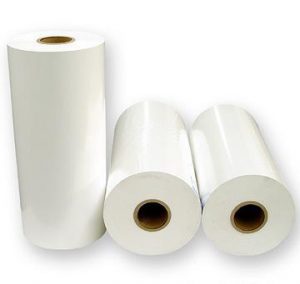 Low cost and often used to package baked goods, confectionary items and can manufacture stand-up flexible pouches. The film has high gloss, optics and have excellent heat-sealing performance. CPP has higher tear and impact resistance and are good for cold temperatures.
Cast Polypropylene films (CPP)
Laminated Packaging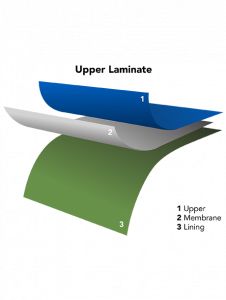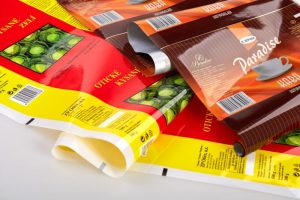 Films provide an extra layer of protection because of its design. Two or more flexible packaging webs are joined using a bonding agent. The webs are made of films, papers or foil. When the adhesive is applied to the substrate, or base material, and is pressed together, the result is a two-layer laminate. Common applications include ready-to-eat food products, medical, cosmetic and insulation.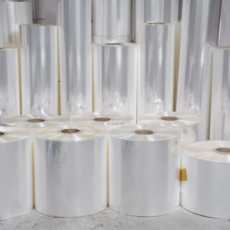 Have a clear appearance and is a printable thermoplastic. Nylon films have a relatively high melting point, excellent strength and toughness, and good oxygen barrier properties. It does not absorb grease, oil or acidic food, which makes it ideal for conventional cooking and microwavable applications. It has higher tensile strength and is harder to stretch compared to LLDPE and LLPE films. It is used for important food applications such as processed meats, smoked fish, cheese and dairy products.
Nylon films
Biaxially Orientated Polypropylene films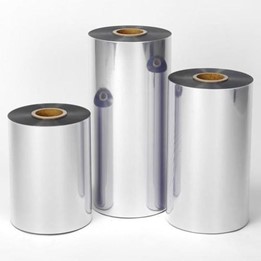 Low-cost thermoplastic of high clarity, high gloss and sturdy tensile strength. It is a much better alternative to cellophane, waxed paper and aluminum foil because of its strength, stiffness and it is harder to stretch. BOPP has good vapor and gas barriers. It is ideal for hard candies, chocolates and wrapping flowers.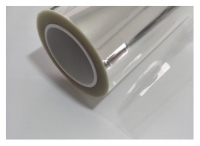 A thermoplastic that has high tensile strength, can maintain its original dimensions when subjected to a wide range of temperature changes, along with superior UV resistance and good optical clarity. It's very good film for high-quality printing and lamination, as well. When PET films are laminated with metal foil, it increases the film's oxygen-water barrier and blocks out UV rays. Metallized PET films have a longer shelf life and provide extra protection for food items that require restricted visibility.  Other key uses include medical packaging, protective coatings, plastic wrap, tape backing and plastic cards. PET is also used as an aroma film for coffee and tobacco.
Polyethylene Terephthalate (PET) films
Custom Barrier films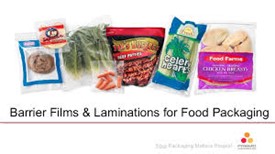 Barrier films are increasing in popularity for the food industry. The film acts as a seal to protect contents from outside conditions that can severely affect the quality of the product and ruin the original conditions inside the bag. Barrier films are specially designed for resistance from aroma, flavors, gasses and solvents.
The films are manufactured with multiple layers and offer various degrees of permeability. Barrier films are available in Autobag bags-on-a-roll and SidePouch bags-in-a-box configurations.
The high strength of the poly bag material resists tears and punctures and provides unique barrier properties.
For specialty custom barrier films, Pyramid Packaging will work with customers to help engineer films for a variety of frozen foods, pet foods, waterproof, greaseproof, odor-resistant, and military bagging applications.
Our specialists will formulate solutions to match your application's needs.